Secure Access
InstaSafe ZTAA provides seamless and secure remote access to internal applications for users by using Software Defined Perimeter (SDP) principles that reduce cybersecurity risks and improves compliance by ensuring applications are hidden, while at the same time allowing access to authorized users and devices after several authentication steps are performed.
All ZTAA configurations and security policies can be deployed, managed and monitored from a central Admin console irrespective of where the applications are hosted. The intuitive console provides a powerful logging and reporting engine.
A guided approach highlighting the steps an admin has to follow is provided upon logging into the console to ensure ease of deployment.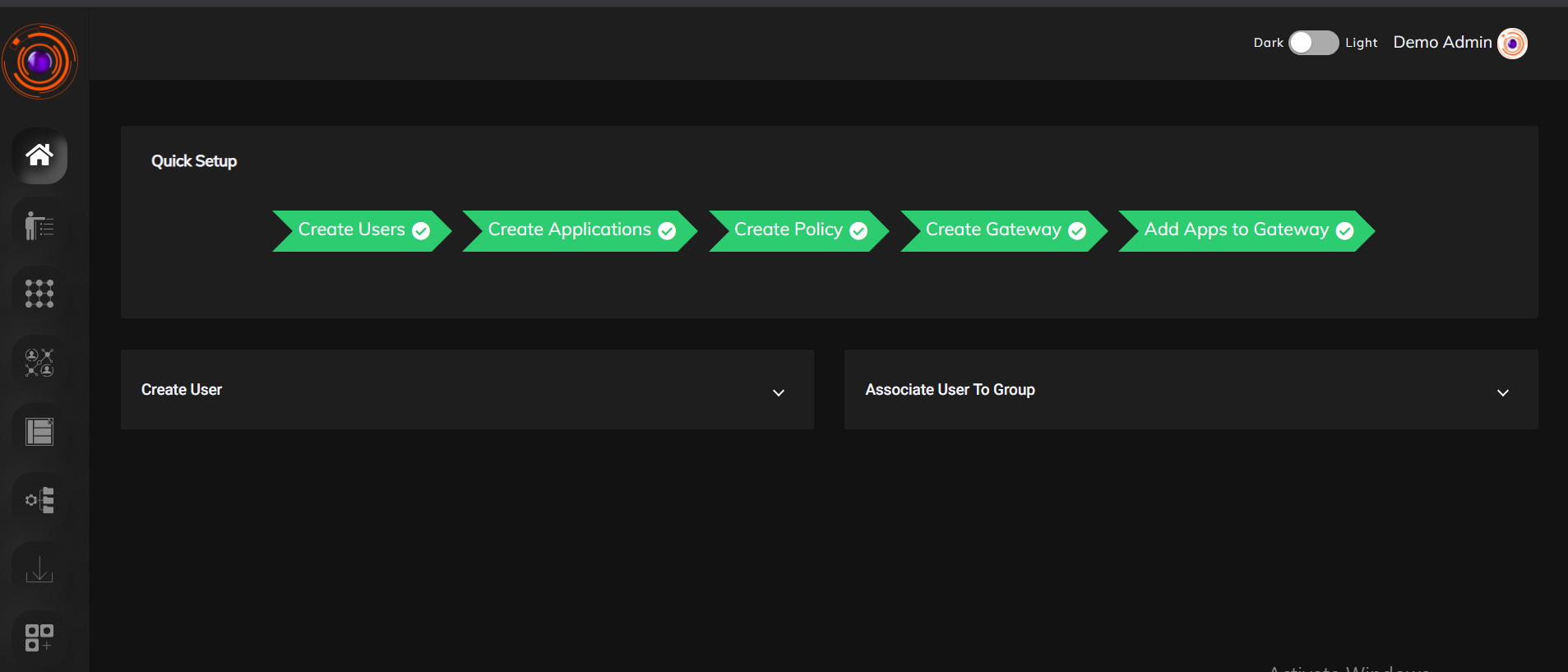 Configuring Secure Access for users